Website for a technical consultancy agency
Visual Artist, Rebranding, & UI Designer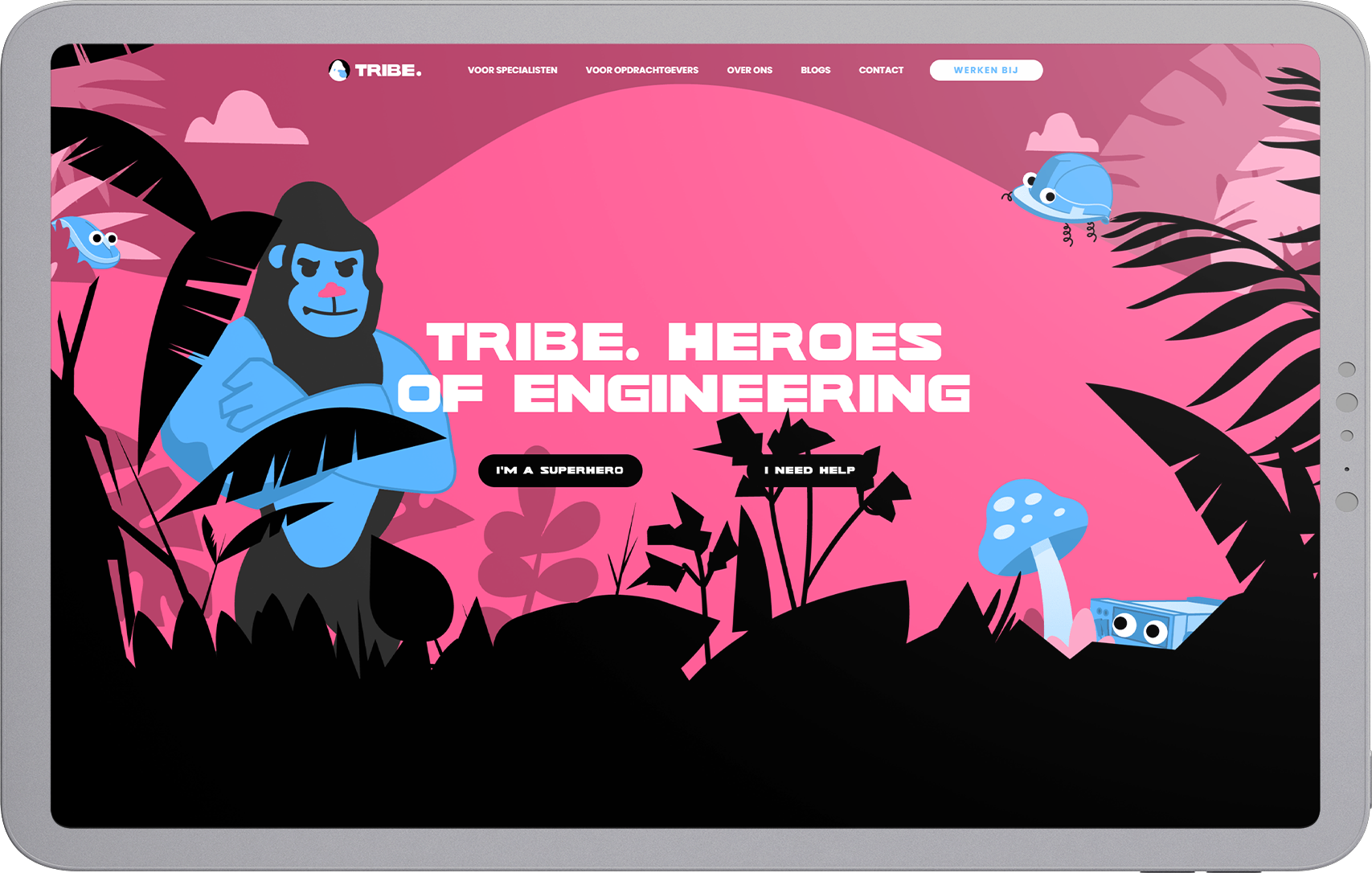 TRIBE is a technical consultancy agency, focused on PLC technology, Industrial Automation, Control technology, and Electrical engineering. They unburden the process of managing, repairing, and servicing.
TRIBE requested a new website and logo. They also wanted some consultancy on how best to represent their brand and approach. They wanted to stand out from the crowd but weren't sure how to translate this via their website and branding.
Because TRIBE was looking for a unique brand experience, a  co-creation session was held at the start of the project. During this session, TRIBE shared ideas for the new website and the visual direction. From this input, a new brand direction was created and goals for the website were stated.
Important takeaways from the first session were TRIBE's brand values. These are their passion for technology, a sense of unity, and a personal approach to doing business.
In the following co-creation session, important brand values for TRIBE were added like expertise, passion, originality & adventure. Based on this session, the TRIBE determined a new core target audience (young engineers starting out their careers). The assignment became therefore focused on developing and create and a visual identity that spoke to this target audience and suited TRIBE. 
A jungle full of adventure
Important brand values for TRIBE were expertise, passion, originality, and adventure for a younger target audience. My most important goal was to appeal to and enthuse potential TRIBE clients and engineers with a strong hint of technology, and a youthful and fund look and feel. For the website, I used a style that radiates the theme of adventure by making use of a jungle theming, where leadership and strength are symbolized by a Mascotte. The expertise and services of the TRIBE are reflected with technical elements in the illustrations.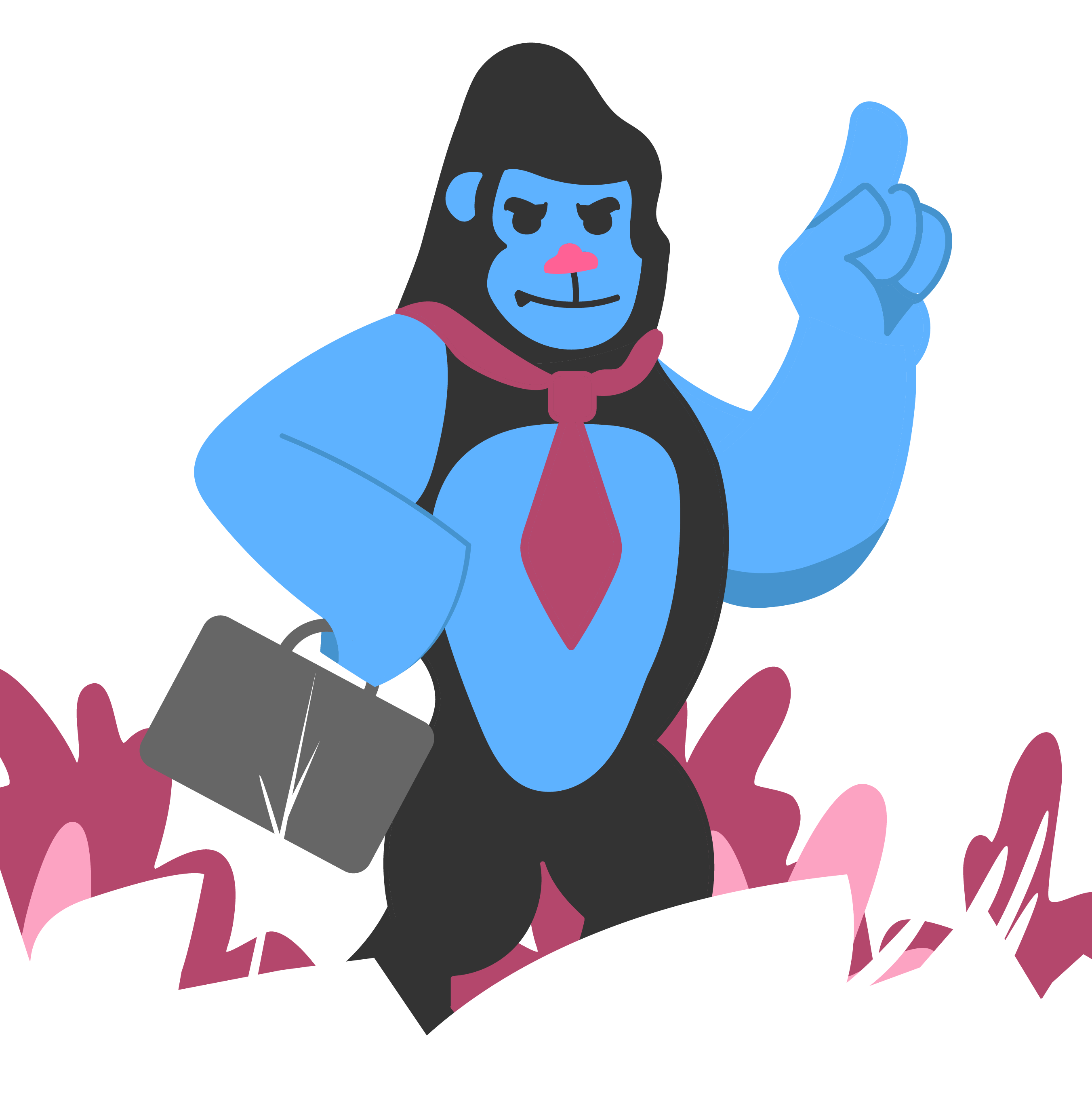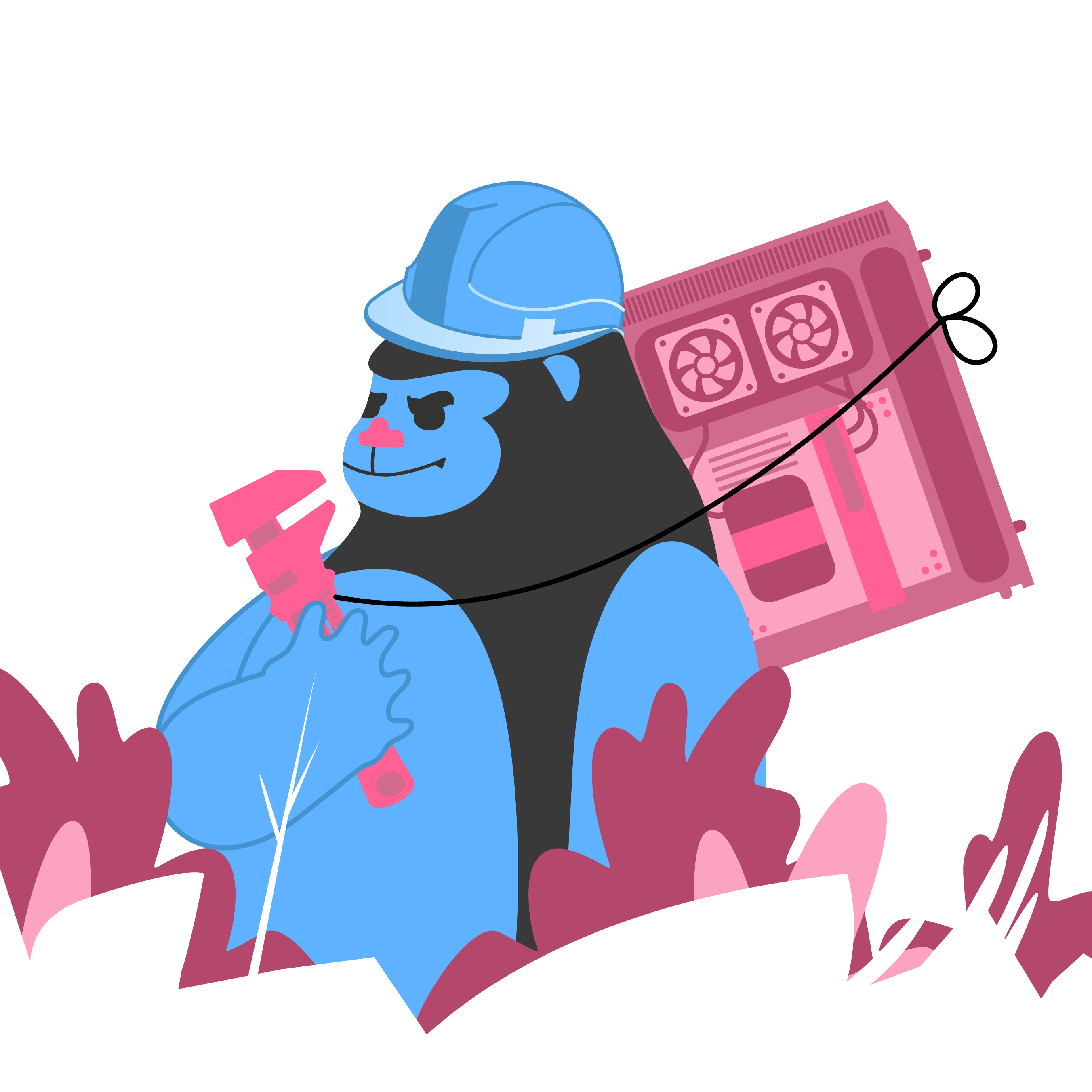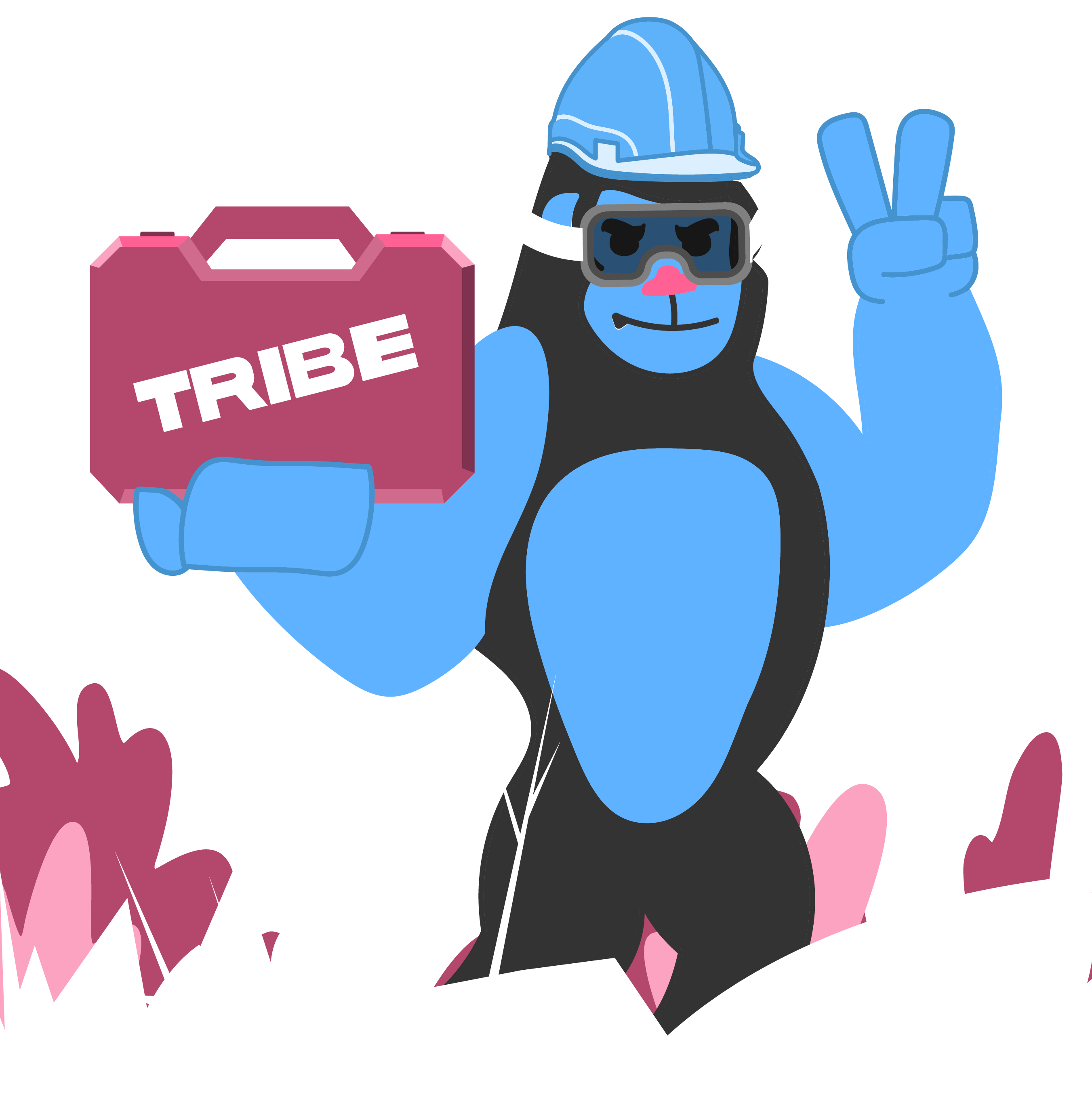 The Mascotte: Meet Bongo!
The client strongly identified with The Gorilla as a representation of leadership and strength. Thus Bongo was created, a kind but fair gorilla experienced in all engineering aspects. Bongo can be spotted throughout the website wielding different technical gear and equipment.  
What lives in The TRIBE Jungle
In the jungle, bugs shaped like engineering objects can be found lurking around. These add another layer of relatable and identifiable landmarks for engineers that are looking to work with TRIBE.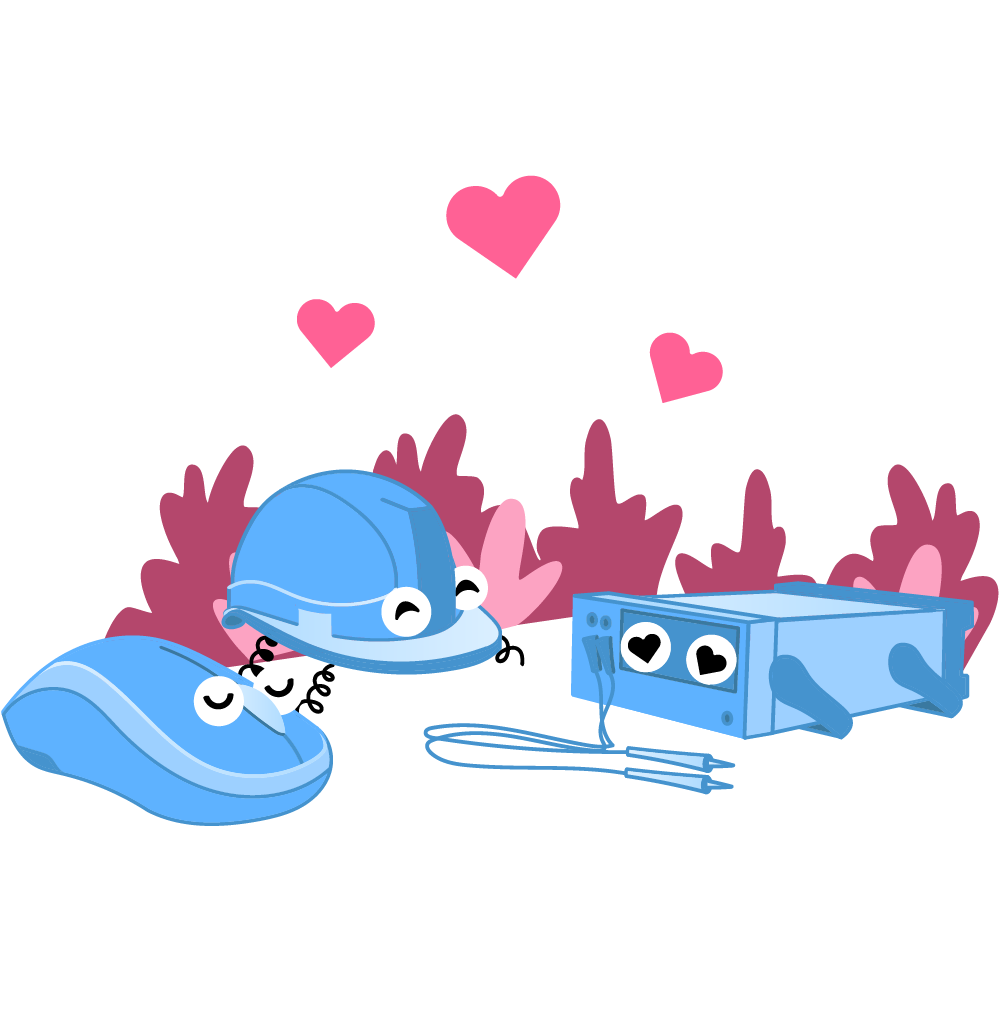 For the logo, the client requested a bold design that made use of the Jungle theme. The new logo was designed based on the newly created mascotte. The final result is a recognizable design where the silhouette of the mascotte was used. 
The power of illustrations
Creating the mascotte, icons and bugs was a great experience. It was a creative processe met with much anticipation and joy from the client. The feedback was very positive and I was very proud with the final look and feel of the website.
Discover how a website and brand identity was created for a digital agency.